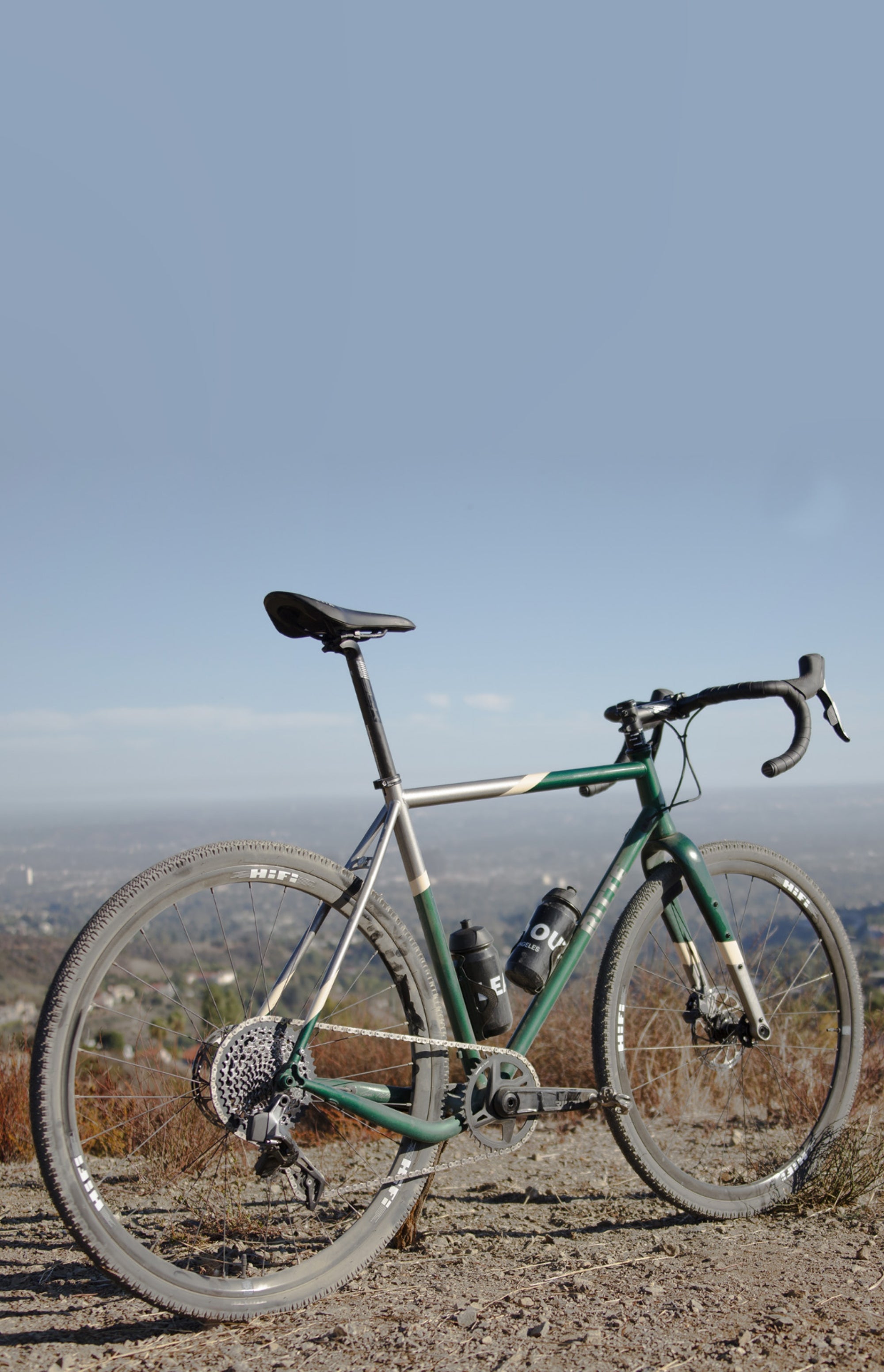 THE SATYR
Is it a gravel bike? You could call it that. We just call it a bike for fun (and glory)
Build Your Satyr From $4,250 USD
    Framesets starting at $2,675 USD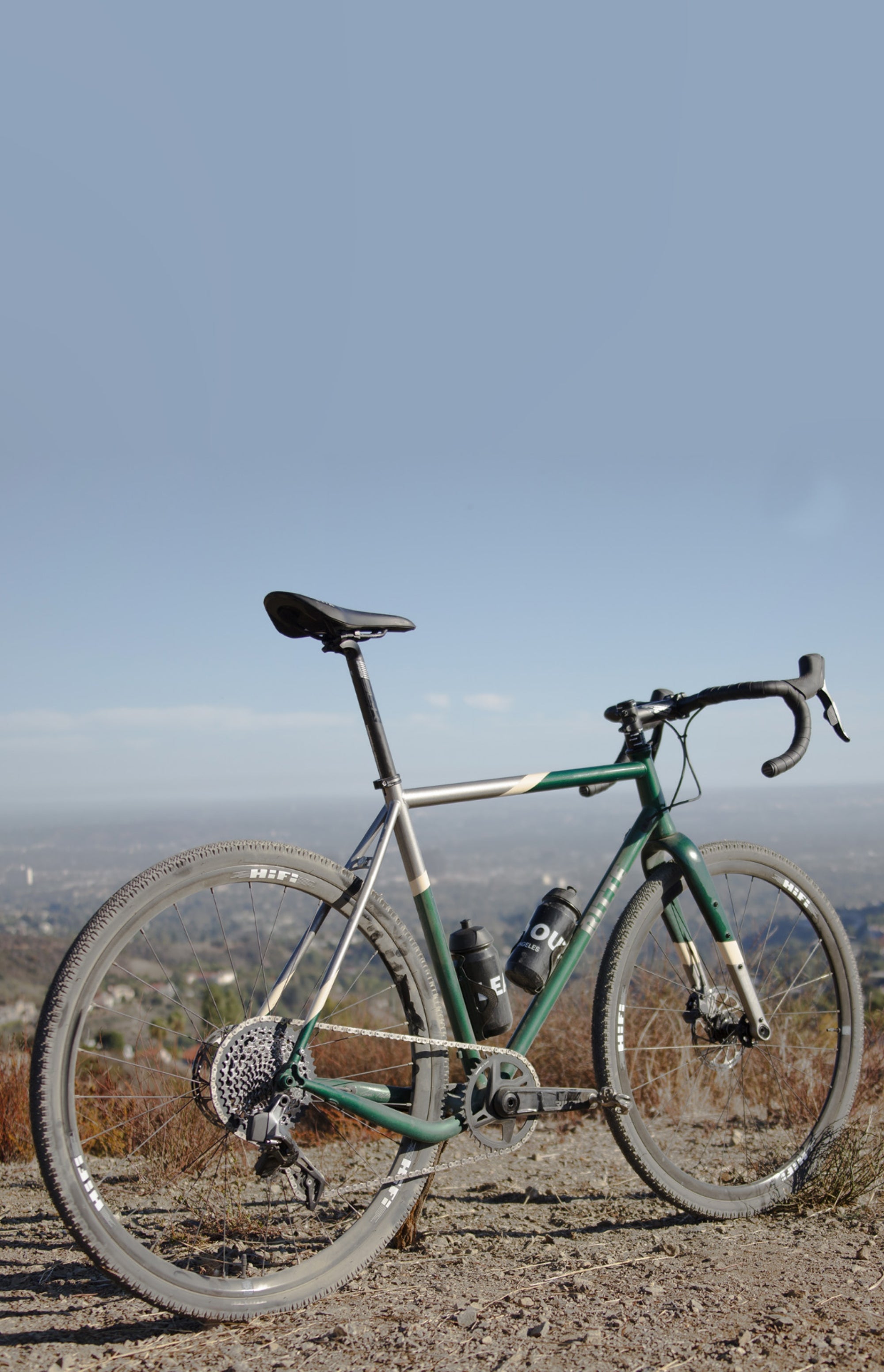 THE SATYR
Is it a gravel bike? You could call it that. We just call it a bike for fun (and glory)
Build Your Satyr From $4,250 USD
Framesets starting at $2,675 USD
THE GO-ANYWHERE RIG
The satyr was a mythical forest creature known to the Romans as a woodland spirit (and a bit of a party animal). The embodiment of fun and rowdiness, the satyr was a man built atop the legs of a goat.
And climb like a goat the new Satyr does. It turns, handles and descends beautifully too, with geometry influenced by Tom Kellogg's years of championship winning frame design mixed with his dirt riding passion and prowess.
The Satyr
Framesets starting at $2,675
Complete bikes starting at $4,250
Have a question about your build? We love hearing from you and guarantee we'll call you back within 24 hours.
All bikes are built to order and arrive in 7 - 10 days from the time of purchase.
The Satyr
Sale price

$ 2,675.00
Regular price
(/)
The frame specifications below are the standard build specifications for the Satyr. Other options are available for custom builds so please contact us if you do not see what you're looking for below.

| | |
| --- | --- |
| FRAME | Satyr Gravel Disc - A custom blend of size specific, triple butted, TIG welded steel tubing with custom shaping for maximum tire clearance and ride quality |
| FORK | ENVE Adventure carbon fork |
| GROUPSET | Compatible with all 11sp and newer road disc groups (mechanical and electronic) |
| CRANK / CHAINRINGS | 1x 38t to 46t or 2x WIDE 43/30 up to 46/33 and 48/31 |
| CASSETTE | All standard 11sp and 12sp road or mountain cassettes |
| WHEELSET | 650B or 700C |
| TIRES | 650B: 47mm to 55mm/2.2" or 700C: 32mm to 50mm |
| BRAKE TYPE | Front Flat Mount - 140/160mm / Rear Flat Mount - 140mm/160mm |
| FRONT AXLE | Enve 12mm x 100mm included |
| REAR AXLE | Ritte premium 12mm x 142mm included |
| HANDLEBAR | Compatible with any 1 1/8" stem / handlebar |
| SEATPOST | 27.2mm round |
| HEADSET | Custom machined headtube for IS42/52 internal headsets |
| BOTTOM BRACKET | T47 - 68mm Threaded |
| CABLE ROUTING | Internal through downtube |
| WARRANTY | Limited lifetime warranty |
 

| | | | | | | |
| --- | --- | --- | --- | --- | --- | --- |
|   | XS | S | M | L | XL | XXL |
| Seat tube (C-T) | 491 | 512 | 523 | 539 | 551 | 564 |
| Head Tube | 95 | 115 | 130 | 145 | 160 | 175 |
| Head Angle | 71 | 71.5 | 71.5 | 72 | 72 | 72.5 |
| Top Tube | 525 | 540 | 555 | 565 | 578 | 592 |
| Seat Angle | 74 | 73.5 | 73.5 | 73 | 72.5 | 72.5 |
| Stack | 530 | 547 | 559 | 577 | 588 | 604 |
| Reach | 372 | 376 | 388 | 388 | 392 | 401 |
| Wheelbase | 1011 | 1018 | 1035 | 1029 | 1039 | 1049 |
| BB Drop | 80 | 80 | 78 | 78 | 74 | 74 |
| RC | 435 | 435 | 435 | 435 | 435 | 435 |
| Fork Rake | 55 | 55 | 55 | 49 | 49 | 49 |

If you have any concern about fit or sizing please email us at support@ritteracing.com and we would be glad to make sure you get the best fitting bike possible.
WHY STEEL?

When riding off-road, we want as smooth a ride as possible without resorting to proprietary suspension components or bits that will make your bike disposable. Steel is a no-brainer answer for us - we get the stiffness and acceleration we want, and the ride quality so lauded of the material.

Plus, steel is durable and resilient. These bikes can take a beating and get you home safely. It's the ideal material for a bike subjected to rough riding.

WHAT DOES IT WEIGH?

Frames weigh around 2200g. Complete builds are generally between 19-22lbs depending on your build. Big tires add weight, of course. Compare this with other steel frames of the same tire clearance, and the Satyr is about a pound lighter.

WHAT IS THE REASON BEHIND THE OFFSET CHAINSTAY?

Great question - clearance. The offset chainstay allows greater tire clearance and greater drivetrain compatibility. The Satyr can take a 650x2.2" tire with gravel 2x like Shimano's GRX or SRAM's AXS WIDE, along with all standard 1x configurations. The Satyr is designed to take you almost anywhere - and that means groupset and tire compatibility has to be great.

You'll notice that we're using a full-length tubular chainstay rather than a metal plate or yoke - this is a key reason we're able to keep the frameset weight so comparatively low.

General Ritte FAQs can be found here
"THERE'S NO OTHER WAY TO SAY IT – IT'S JUST A LOT OF FUN TO RIDE. THE SATYR FEELS BEAUTIFULLY PLANTED AND STABLE, ABLY ASSISTED BY THE SPRINGINESS OF THE REYNOLDS 725 TUBING. IT HAS THE UNMISTAKABLE FEEL OF HIGH-END CUSTOM STEEL, BUT WITHOUT SLAPPING ON THE ASSOCIATED PRICETAG. "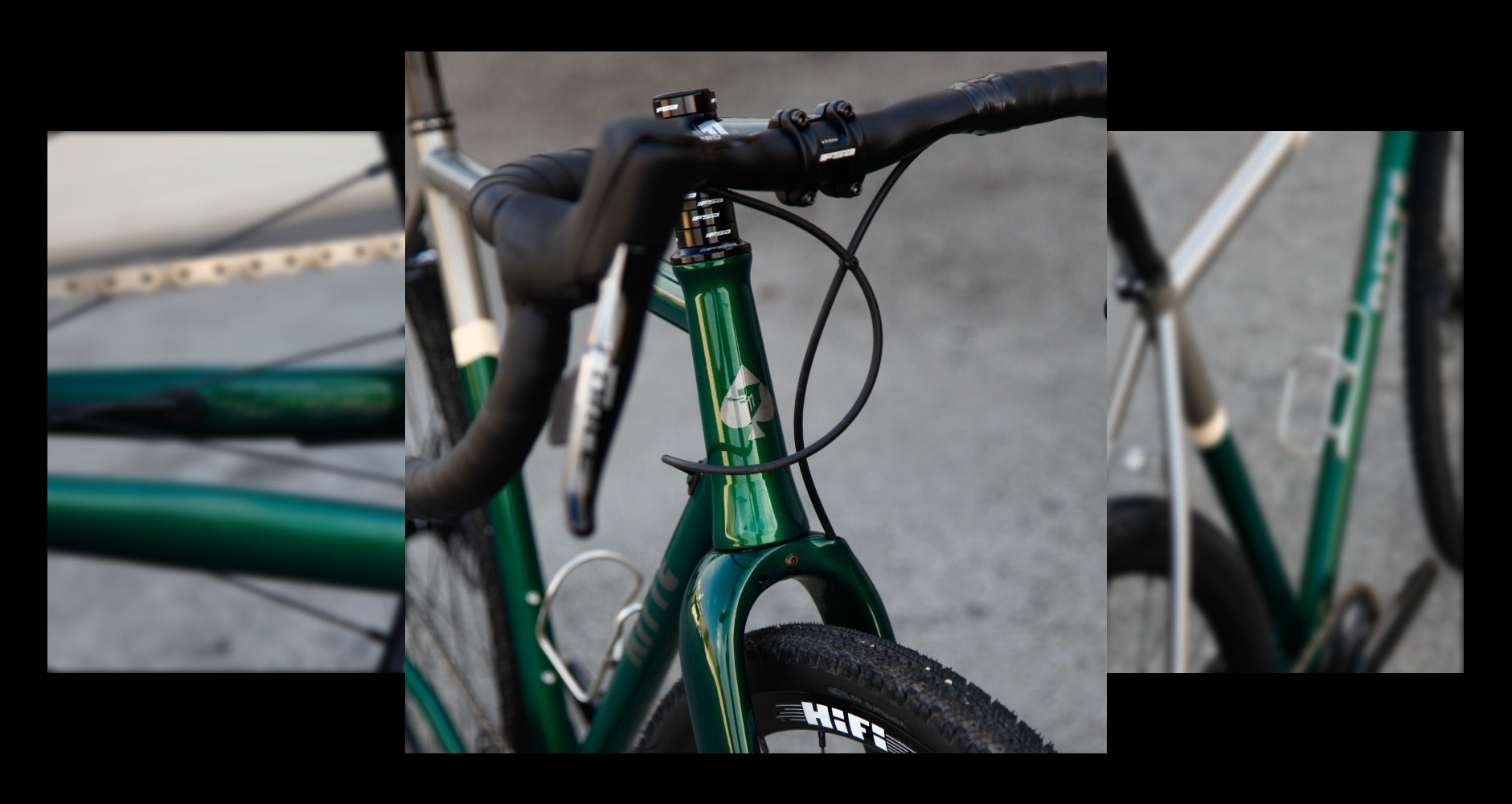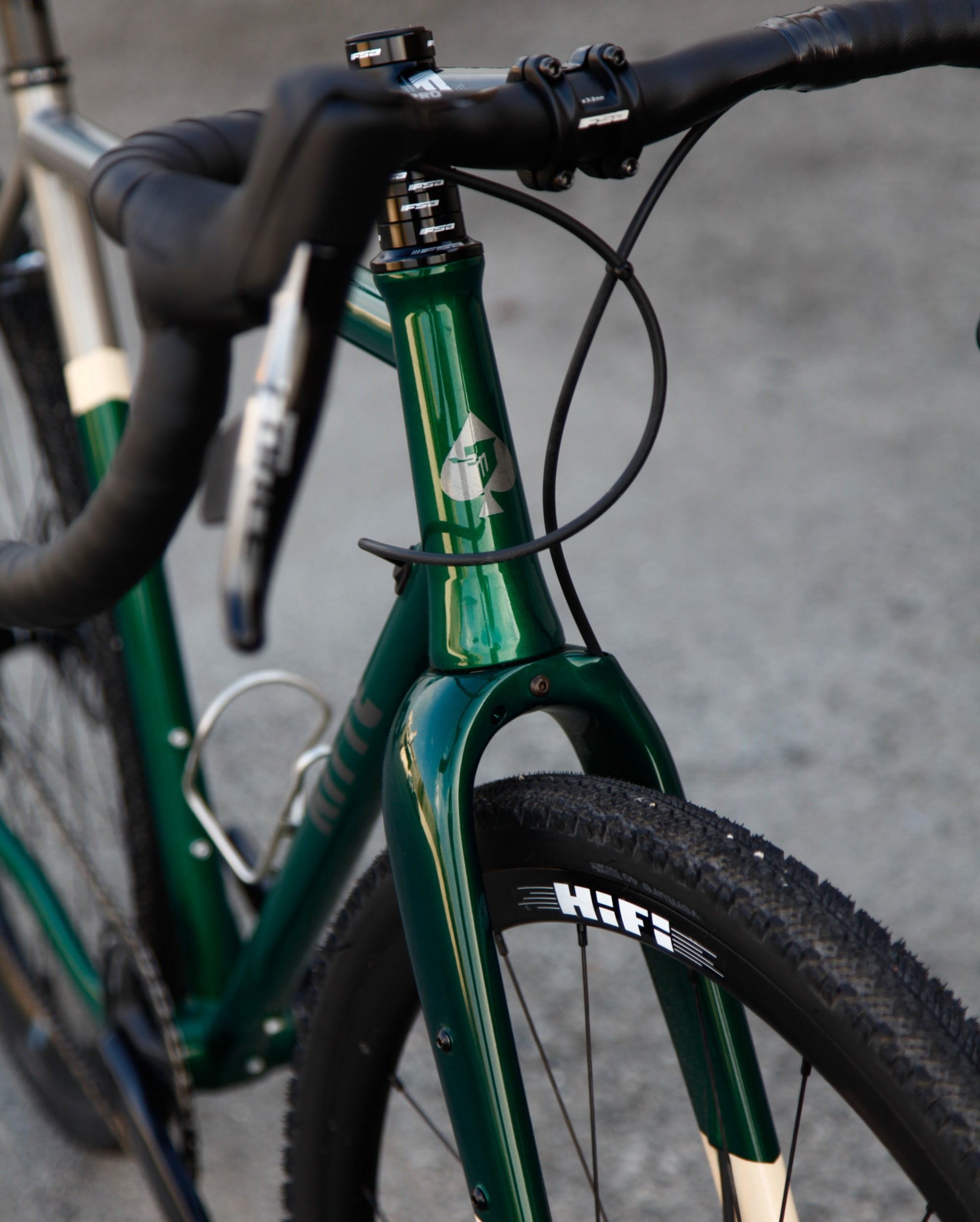 GO ANYWHERE AND GO BIG
The Satyr clears up to a 700c x 50mm or a 650b x 2.2" tires to tackle tough terrain.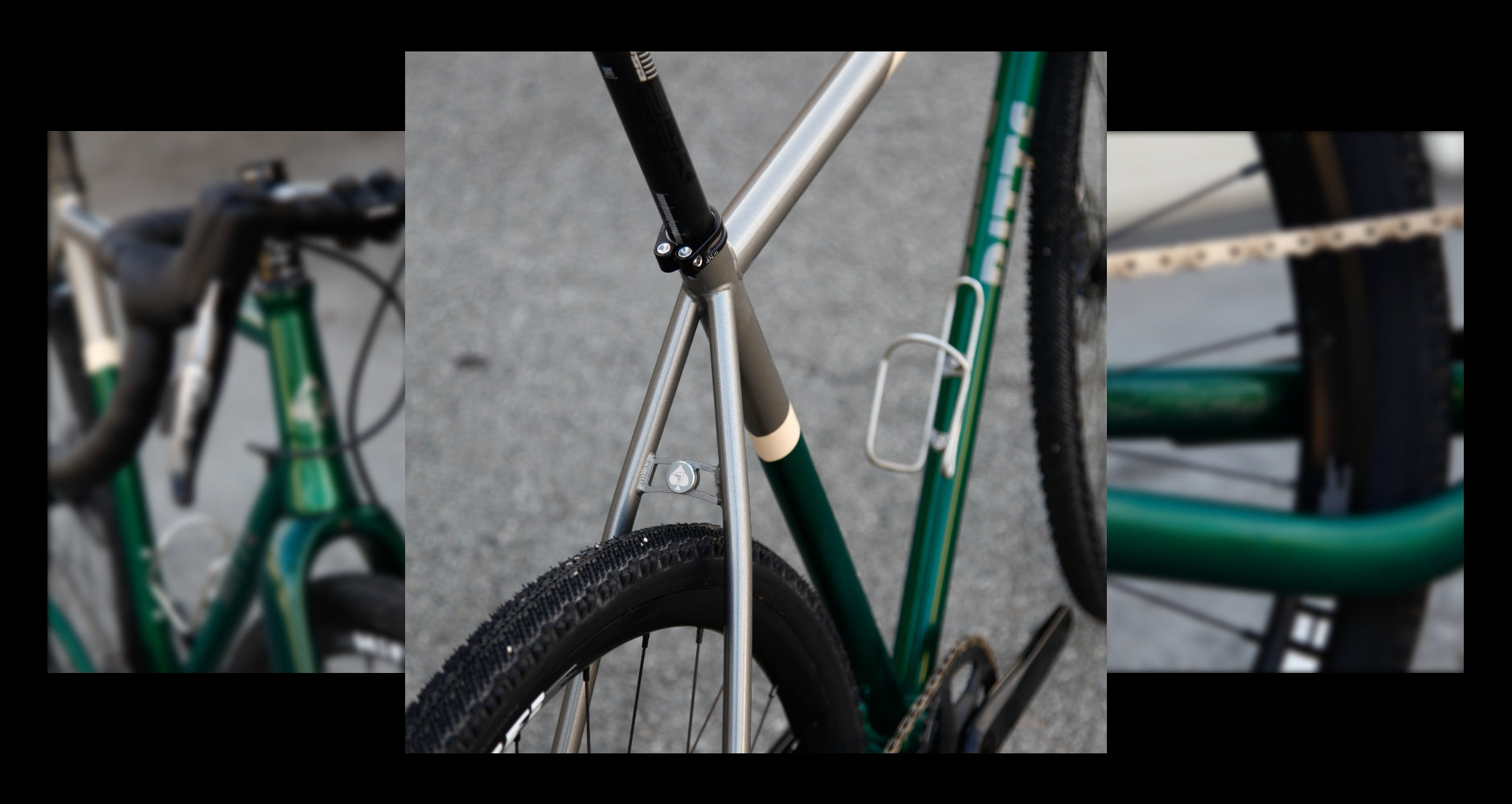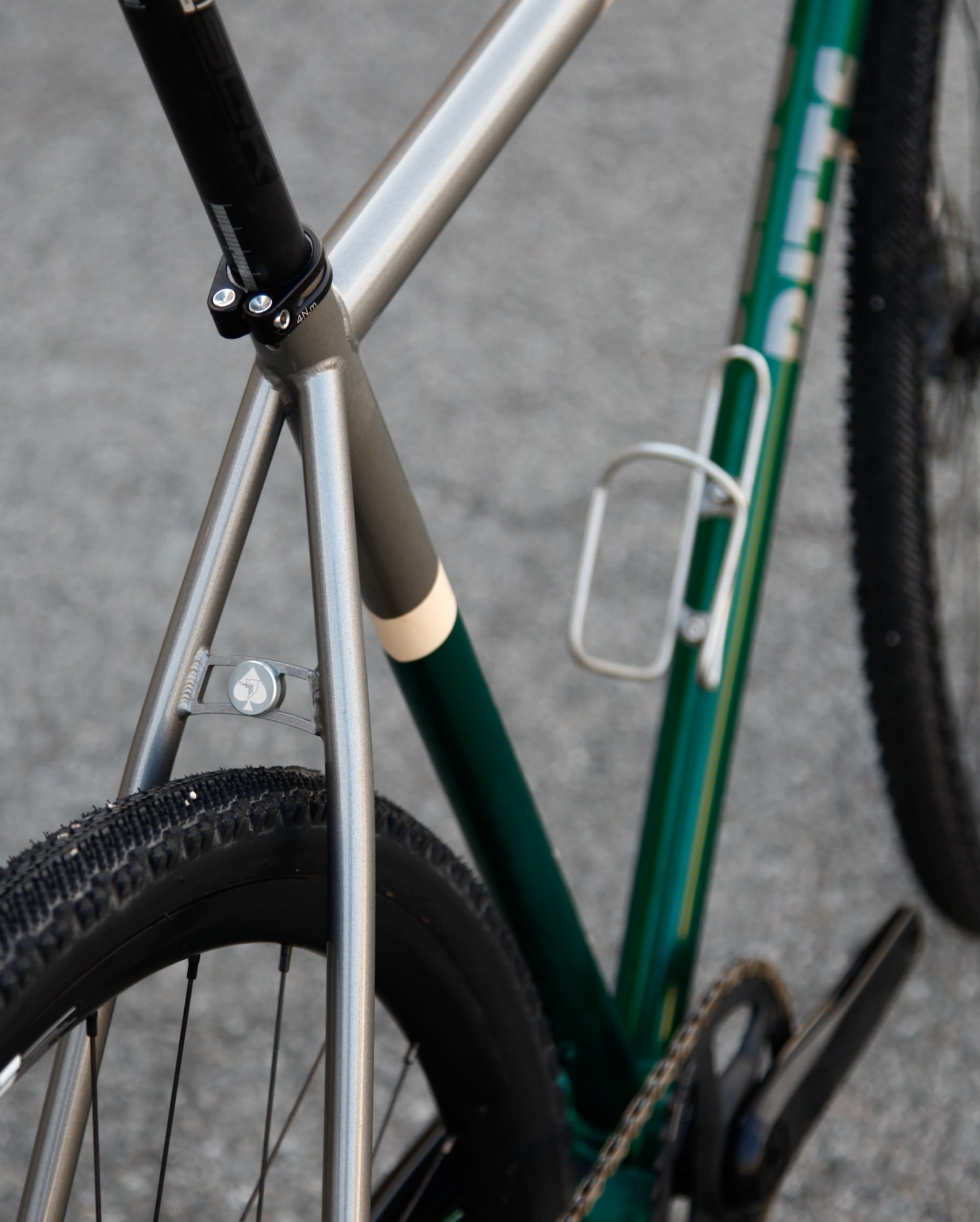 STAY DRY
Fender ready - mounting points front and rear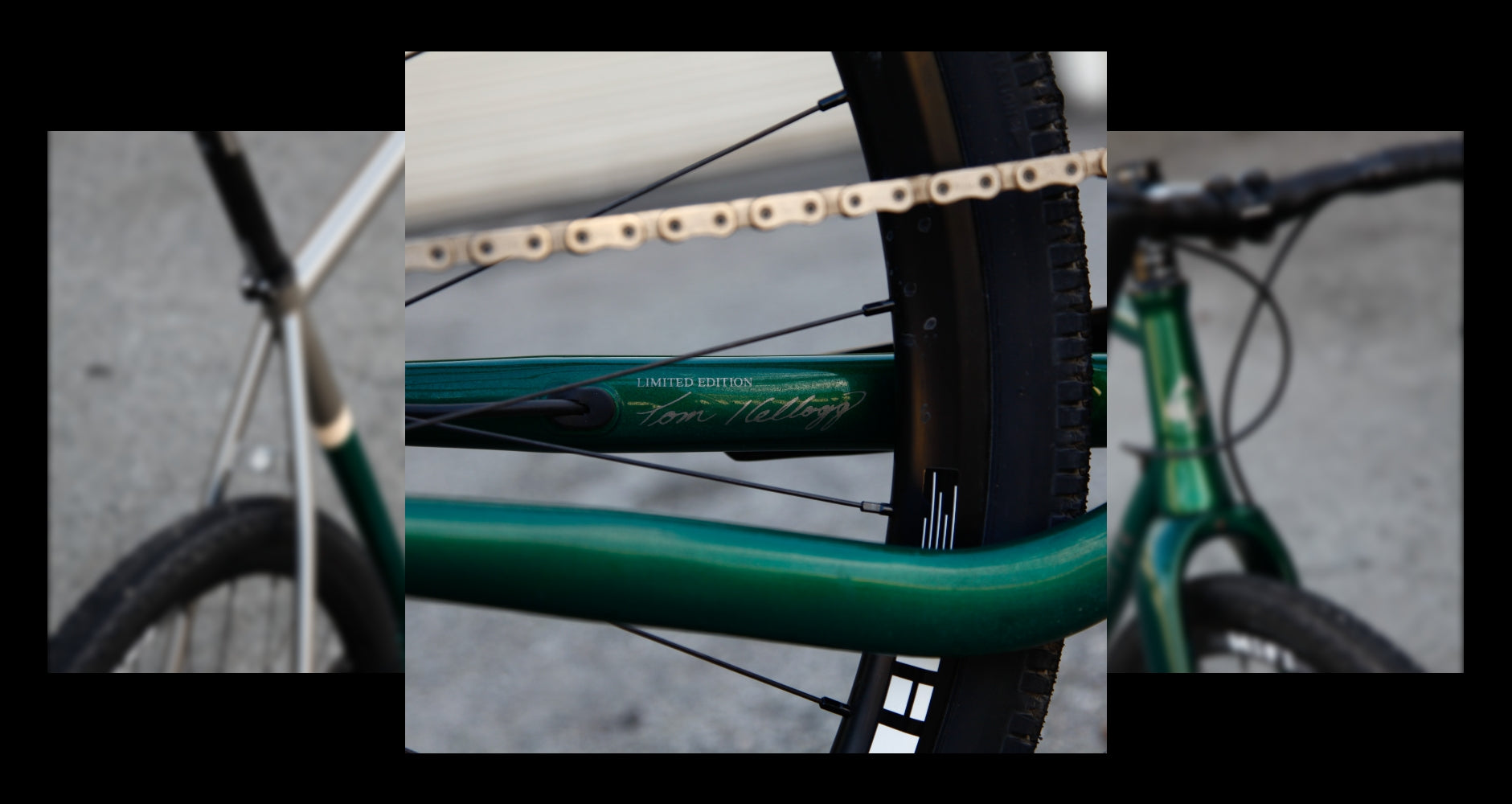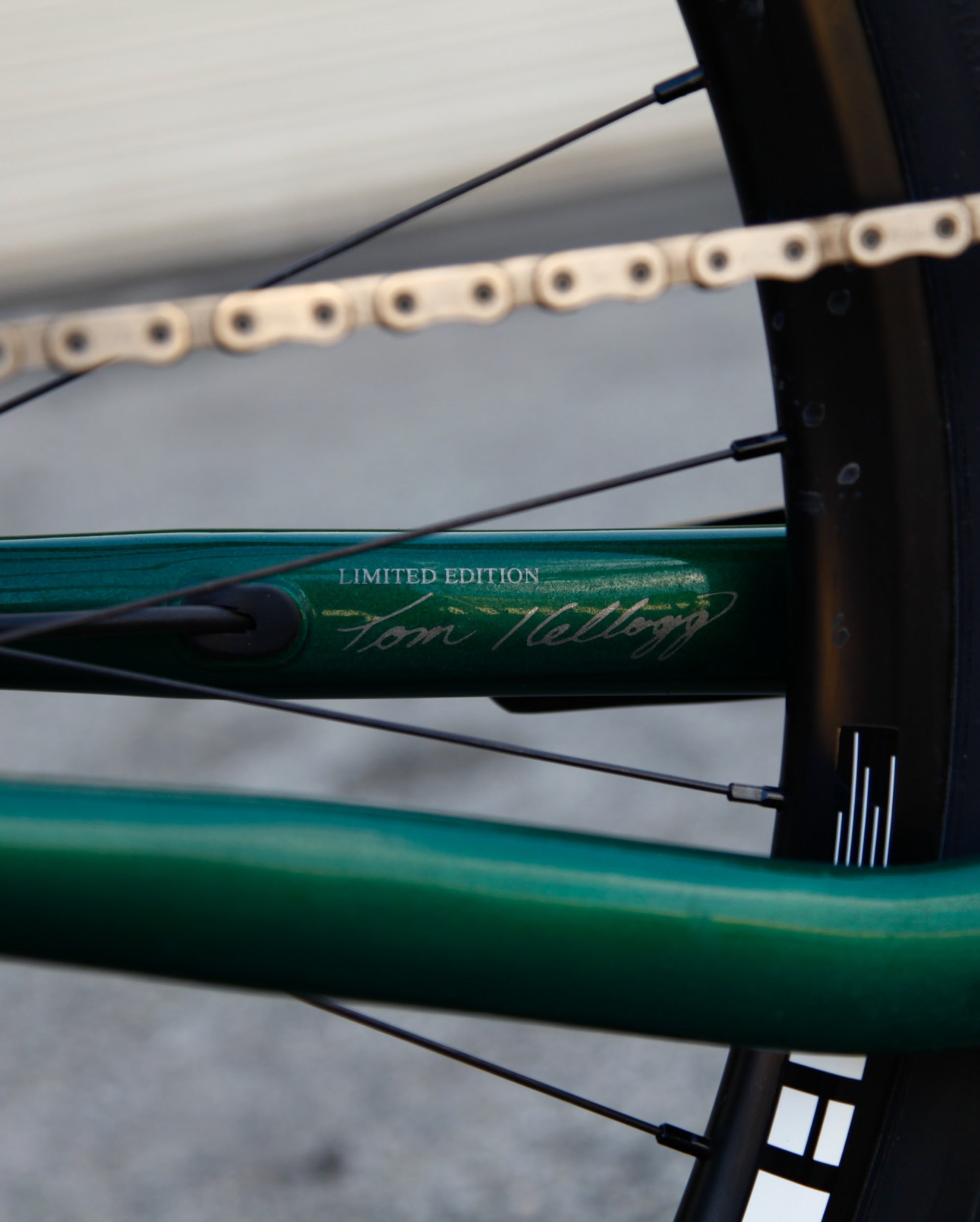 TOM KELLOGG DESIGN
Differing tube diameters & tube wall thicknesses selected for each frame size to deliver tuned ride characteristics across the full range
TAKE A RIDE ON THE WILD SIDE
The Satyr's custom blend steel tubeset is stiff where you need it, but tames the trail chatter in a manner that only steel can accomplish. Featuring size-specific wall thicknesses, tube diameters, and butting profiles specially selected and blended.
Versatile build options - 1x or 2x, mechanical or electronic, 11sp, 12sp, or even 13sp
Up to 700c x 50mm or 650b x 2.2" tire clearance
Mounts for fenders, cargo, and three bottles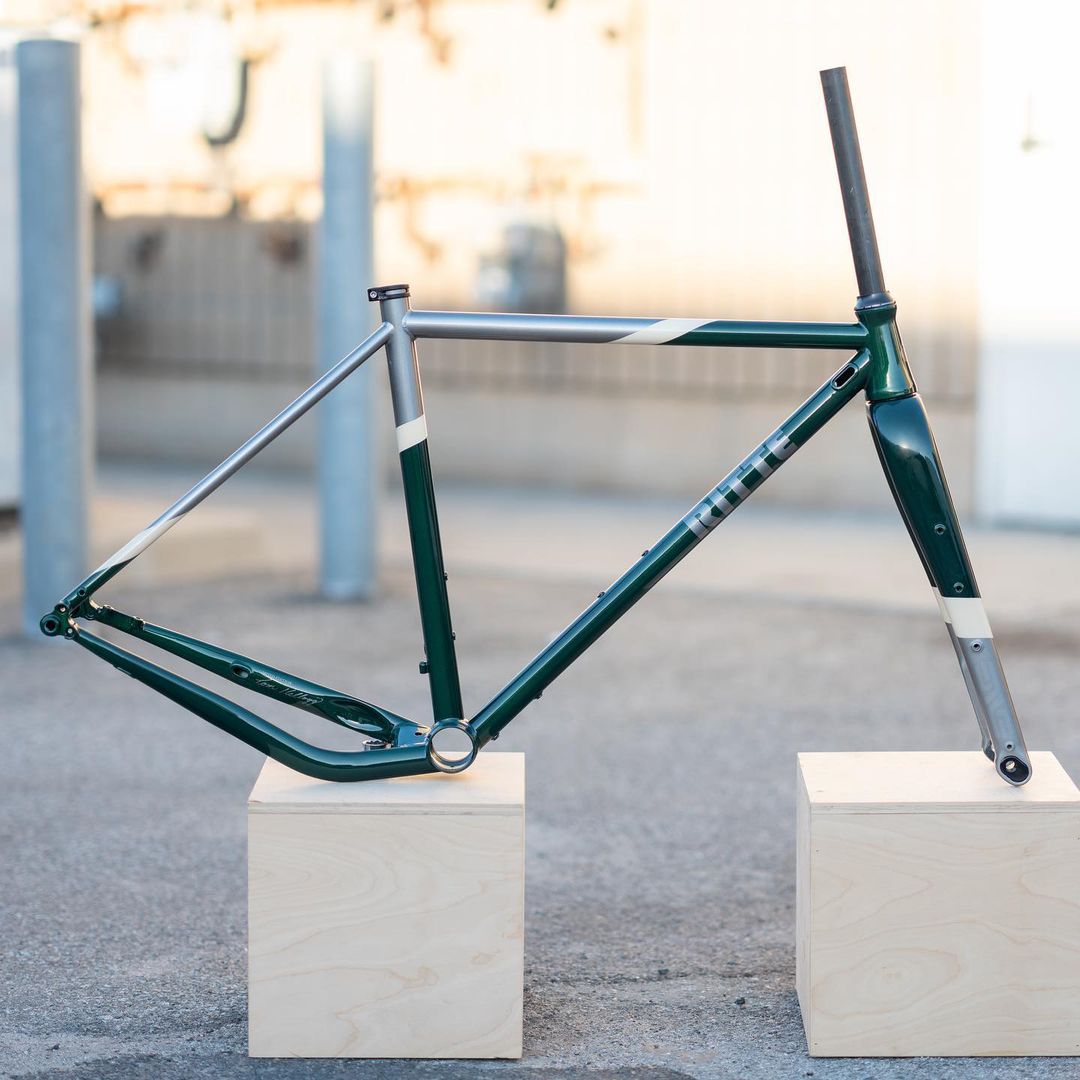 EXPLORE THE UNKNOWN
The Satyr belongs on the wild side of your drop bar stable, just begging you to turn every ride into a party. Egging you on - "slide into that corner," "jump those roots," "send it down that chute." A bike for pure fun - the Satyr truly dials it up to 11.
Full internal cable routing
Fitted with the Enve Adventure Fork
Also available in titanium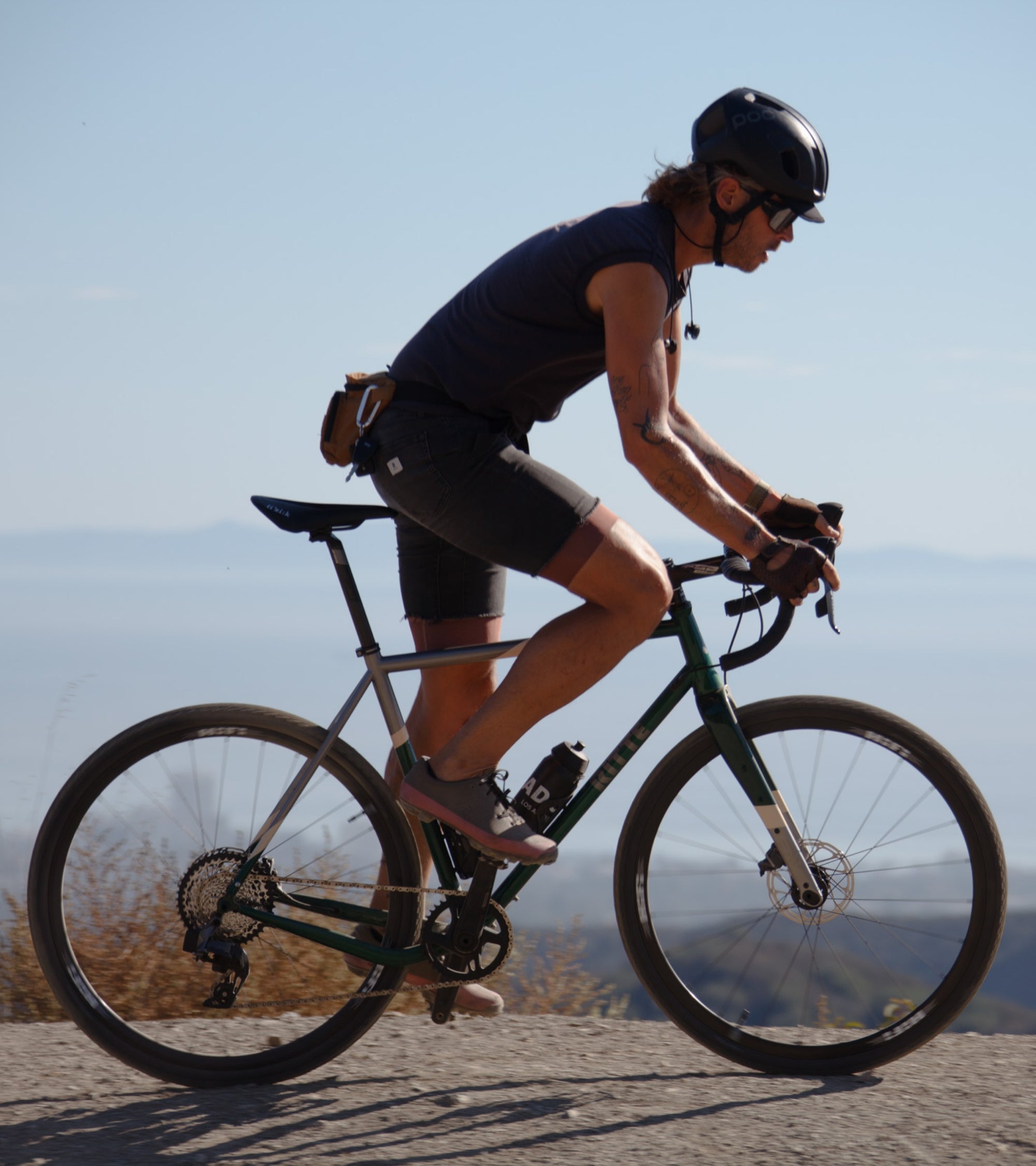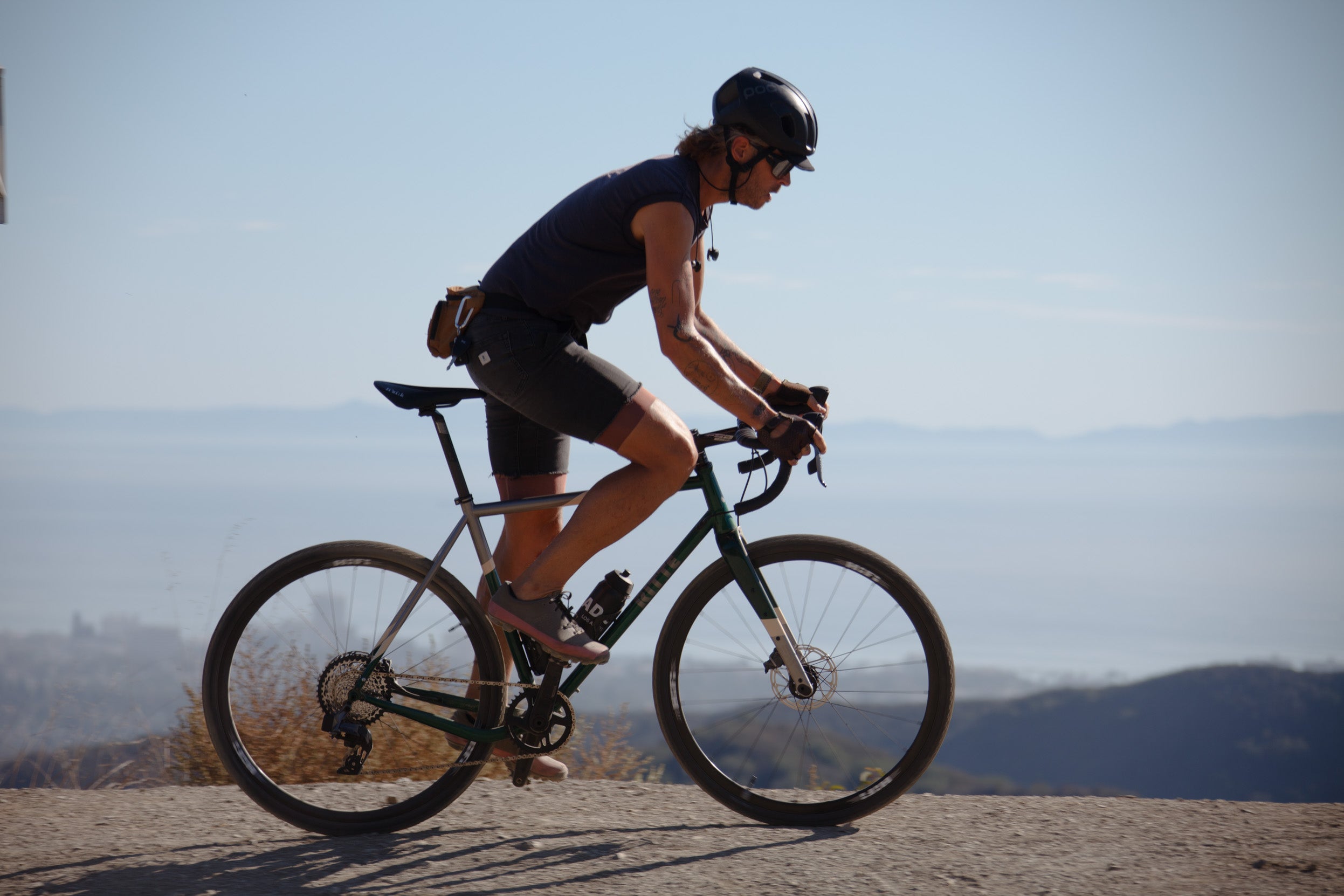 EXPLORE THE UNKNOWN
The Satyr belongs on the wild side of your drop bar stable, just begging you to turn every ride into a party. Egging you on - "slide into that corner," "jump those roots," "send it down that chute." A bike for pure fun - the Satyr truly dials it up to 11.
• Full internal cable routing
• Fitted with the Enve Adventure Fork
• Also available in titanium
This product is rated 5.0 of 5.0 stars.
It has received 12 reviews.
First steel bike in 30 years
After taking my new Ritte Satyr out of the box, I am even more impressed with the bike. The ride quality is amazing with a very neutral and controlled feel on the 12 mile gravel loop near my house. Elijah's on-line virtual fit is spot on with no adjustments needed. I have recommended this bike to others and could not be more satisfied with this ride. Thank you Elijah and the team at Ritte!!
Equally at home on the road, fire road, and technical singletrack
The new Satyr is fantastic. The frame and fork geometry and materials
result in superb handling and feel, equally at home on the road, fire
road, and technical singletrack. The frame balances weight against
performance perfectly: solid enough to be smooth, forgiving, and robust on
the tough strails but sufficiently agile and easy to accelerate. The paint
job is glorious, a rare and unique combination of colors with a striking
depth to that mysterious green has resulted in a lot of comments on the
roads and trails. A much needed and refreshing remedy to the
all-matte/all-black bicycles so popular today! The new Othr carbon wheels
are impressively light, aerodynamic on the roads but easy to accelerate
and steer on tight trails, and have handled the offroad punishment with
aplomb.
GOAT!
I love this gravel steed! I've ridden it on gravel roads (and single track) all over the US and Europe, and it's fantastic. I even use it to commute to work a few times a week (a 30 miles round trip) and it's perfect for dodging Napoli traffic and hopping curbs when things get spicy. Worth it, get it.
Superb handling even in XS
I've come back to Ritte after 10 years. When they started, I ordered one of the zeroth (?) generation made-in-USA Snobs. Since then, that frame didn't make it, gravel became a thing, and Elijah gave a discount on a new frame.
Kellogg's design is really something. I am a small person, and the XS size's handling is arguably on par, if not better, than my custom geometry bike. Some of it has to do with the flip chip in the Enve fork: the extra rake really helps for a small frame. No toe overlap on an XS with 700c and 40mm tires, imagine that! And handling isn't sluggish! The whole package is comfortable and handles superbly.
The paint job has the Ritte panache, and I'll be sad it accumulates chips and scrapes from all the adventure rides.
Also to echo what other reviewers say: Elijah deserves your business for the customer support alone. He specced out a build kit, helped me with geometry eyeballing, provided detailed build tips around internal routing. All in all just seems like a really good dude.
Riding more than ever
First, Elijah was incredibly helpful in helping me design my build. Front to back, the support from Ritte was top notch and made the experience great!
As for my Satyr, I've loved it from the first ride. Geometry felt spot on, super lively and responsive, accelerates quickly, an absolute riot to ride. I'm fortunate to have lots of varied riding where I live; 60+ miles of bike/ pedestrian specific paved trails, gravel off shoots, single track, and buff flow trails, I've been riding everything and this bike performs just about anywhere. Most importantly, it has me getting up for dawn patrol pre-work rides, sneaking out for lunch break spins, generally looking forward to riding whenever I can; enough said.