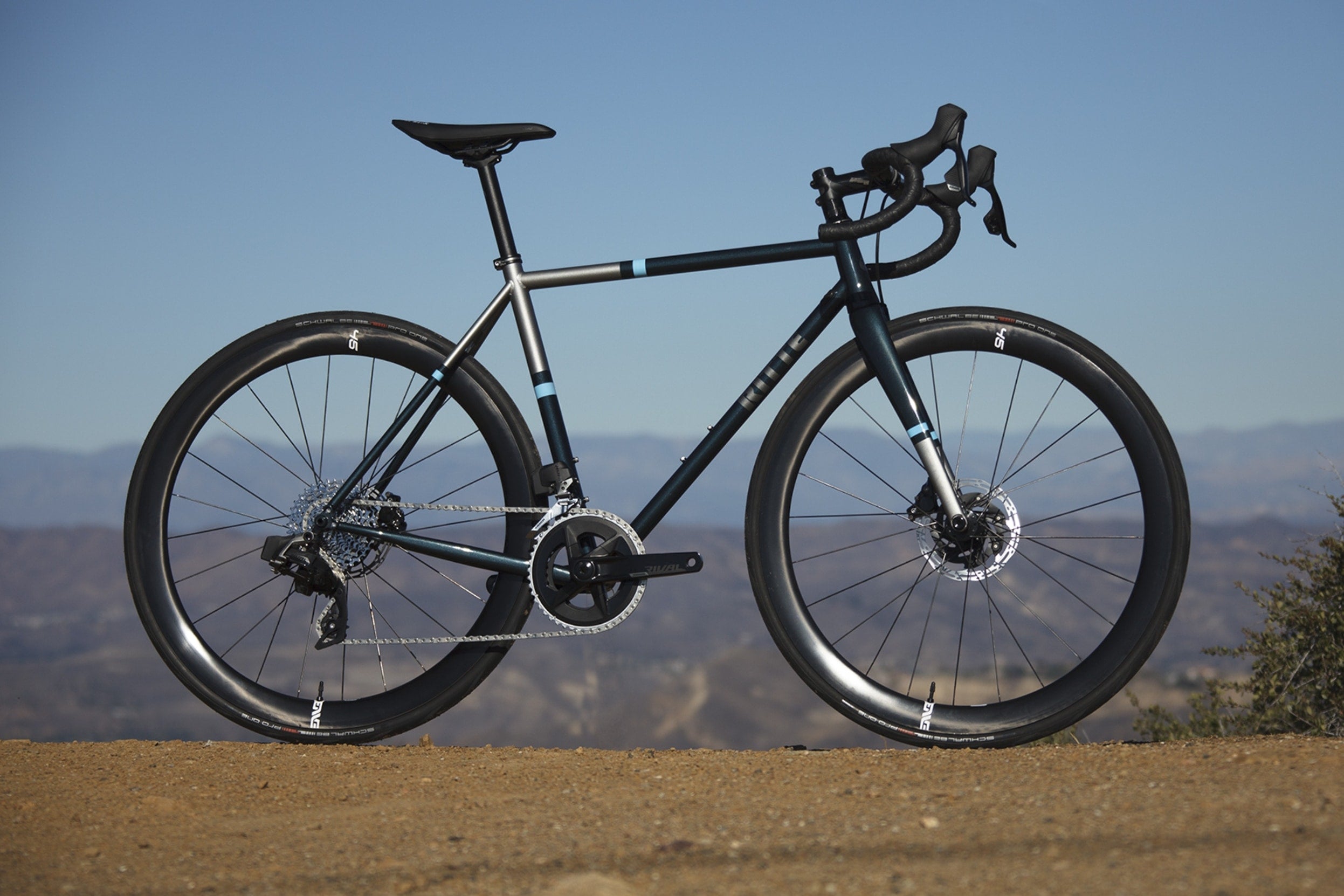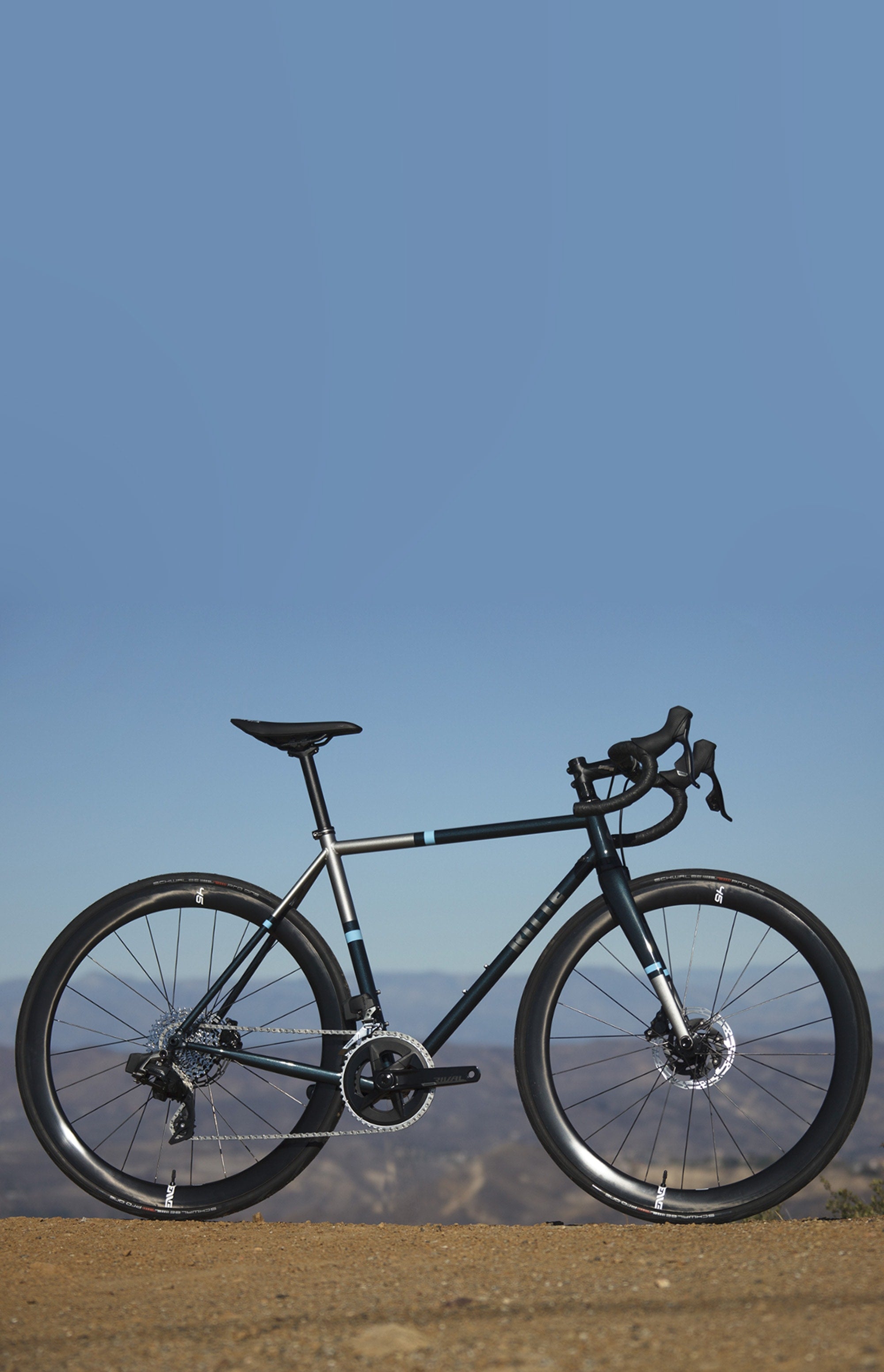 THE PHANTOM
New-school steel race bike, for your best ride ever.
    Framesets starting at $2,450 USD
OUR MOST CAPABLE ROAD BIKE
The Phantom is our steel all-road bike. The unique combination of geometry, tubing, and clearance for 32mm tires ensure this is the first bike you reach for on any adventure.
The Phantom
Framesets starting at $2,450
Complete bikes starting at $5,050
All bikes are built to order and arrive in 7 - 10 days from the time of purchase.
The frame specifications below are the standard build options for the Phantom. Other options are available for custom builds so please contact us if you do not see what you're looking for below.

| | |
| --- | --- |
| FRAME | Phantom Road Disc - A custom blend of size specific, triple butted, TIG welded steel tubing |
| FORK | Enve Road Disc carbon fork |
| GROUPSET | Compatible with all 11sp and newer road disc groups (mechanical and electronic) |
| CRANK / CHAINRINGS | Clearance for 46/33 up to 54/40 chainrings with cranks from 165mm to 175mm length |
| CASSETTE | All standard 11sp and 12sp road cassettes |
| WHEELSET | Designed for 700c Disc Brake wheels |
| TIRES | Clearance for up to 32mm Slicks |
| BRAKE TYPE | Front Flat Mount - 140/160mm / Rear Flat Mount - 140mm/160mm |
| FRONT AXLE | Enve 12mm x 100mm included |
| REAR AXLE | Ritte premium 12mm x 142mm included |
| HANDLEBAR | Compatible with any 1 1/8" stem / handlebar |
| SEATPOST | 27.2mm round |
| HEADSET | Custom machined headtube for IS42/47 internal headsets |
| BOTTOM BRACKET | T47 - 68mm Threaded |
| CABLE ROUTING | Internal through downtube |
| WARRANTY | Limited lifetime warranty |
| | | | | | | |
| --- | --- | --- | --- | --- | --- | --- |
|   | XS | S | M | L | XL | XXL |
| ST(C-T) | 499 | 518 | 536 | 548 | 565 | 582 |
| Head Tube | 115 | 135 | 150 | 165 | 180 | 200 |
| Head Angle | 72 | 72.5 | 73 | 73.5 | 73.5 | 73.5 |
| Top Tube | 525 | 539 | 554 | 565 | 577 | 593 |
| Seat Angle | 74 | 73.5 | 73.5 | 73 | 73 | 72.5 |
| Stack | 523 | 541 | 559 | 577 | 588 | 605 |
| Reach | 374 | 378 | 388 | 390 | 398 | 406 |
| Wheelbase | 991 | 991 | 990 | 992 | 1004 | 1023 |
| BB Drop | 76 | 74 | 74 | 72 | 72 | 70 |
| Rear Center | 425 | 420 | 415 | 415 | 415 | 420 |
| Fork Rake | 50 | 50 | 43 | 43 | 43 | 43 |

If you have any concern about fit or sizing please email us at support@ritteracing.com and we would be glad to make sure you get the best fitting bike possible.
WHY STEEL?

Steel was the choice material for road race bikes for decades, and we believe it still provides a phenomenal platform for most road riding. Stiff, quick, and comfortable - steel handles in a way you need to ride to believe. We get into a bit more detail HERE

WHAT DOES IT WEIGH?


Frames weigh around 2,000g. They're light enough to be spry but don't lack the muscle required for quick acceleration and poise over rough surfaces. Complete bikes are between 17 and 20lbs, depending on your build.

General Ritte FAQs can be found here
"THE BIKE WORLD IS FOREVER GETTING MORE COMPLICATED, INTEGRATED AND CONFINED TO CERTAIN SYSTEMS. BY CONTRAST, A BIKE LIKE THE PHANTOM IS SIMPLY A MODERN TAKE ON A CLASSIC ROAD BIKE. YOU CAN BUILD IT HOW YOU WANT. IT'S EASY TO TAKE CARE OF. AND IT JUST SO HAPPENS TO LOOK NICE AND RIDE WONDERFULLY, TOO."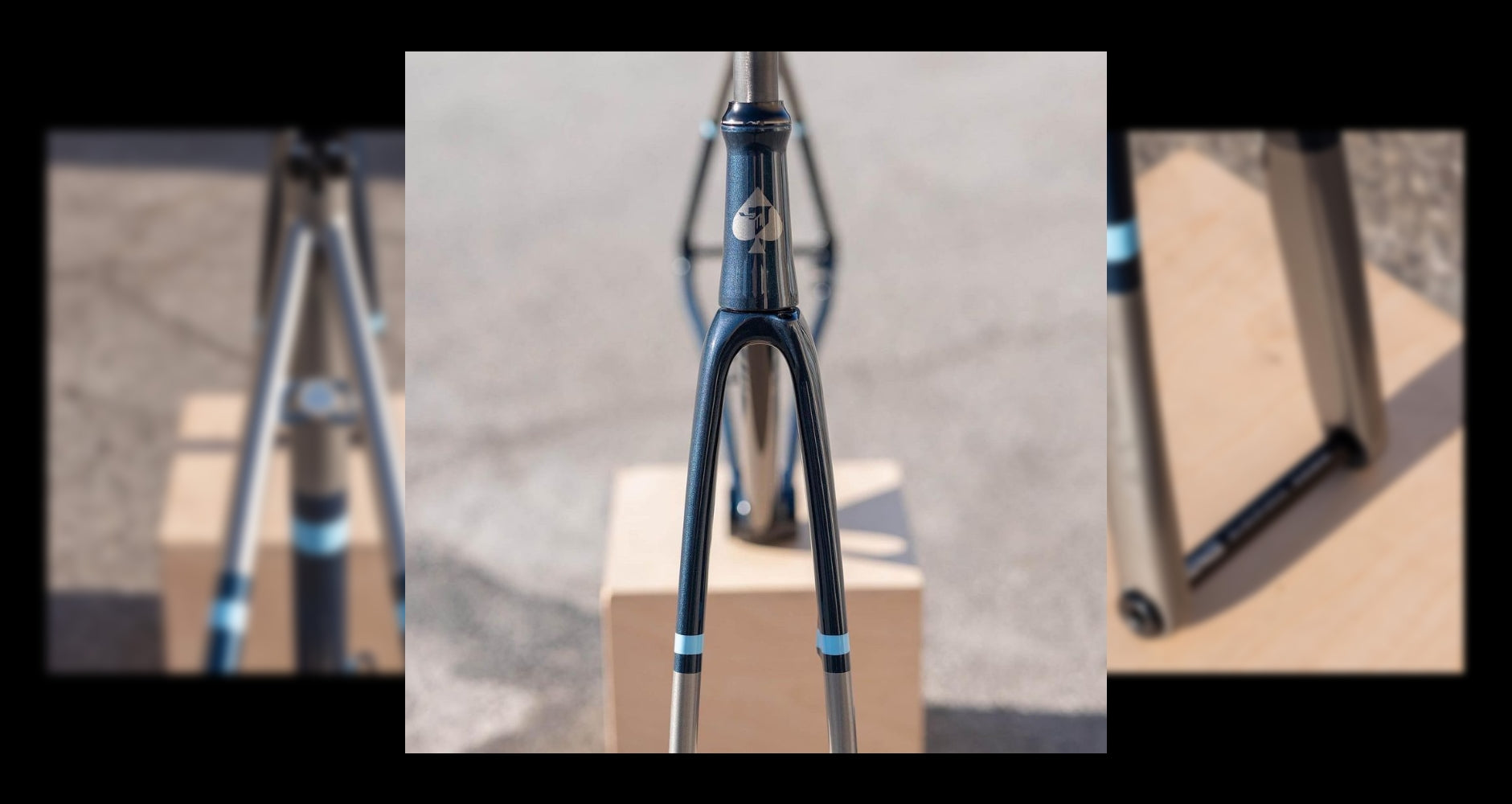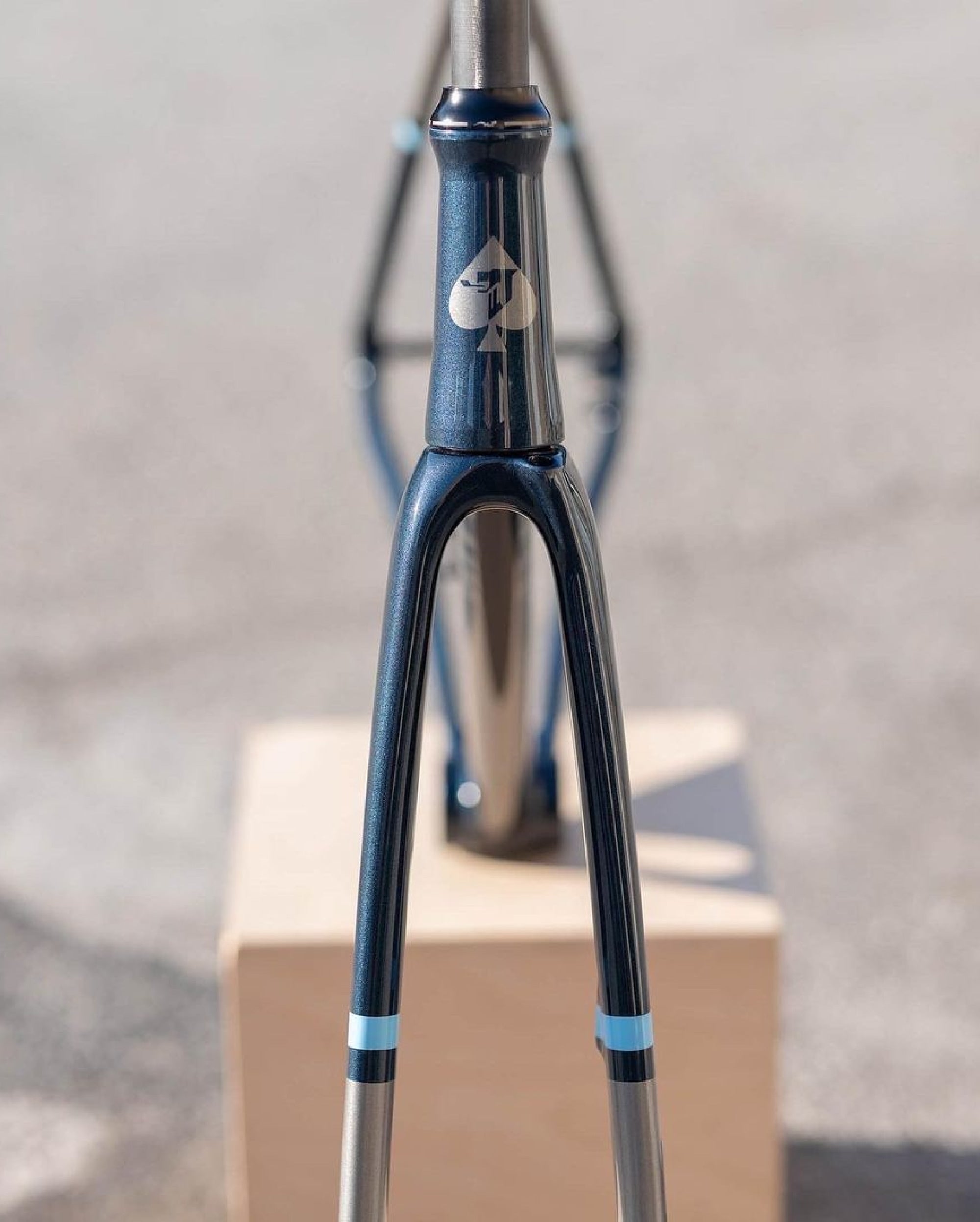 GO ANYWHERE AND GO BIG
Clearance for up to 32mm tires with plenty of side to side clearance. It's the ultimate road bike for wherever the road takes you.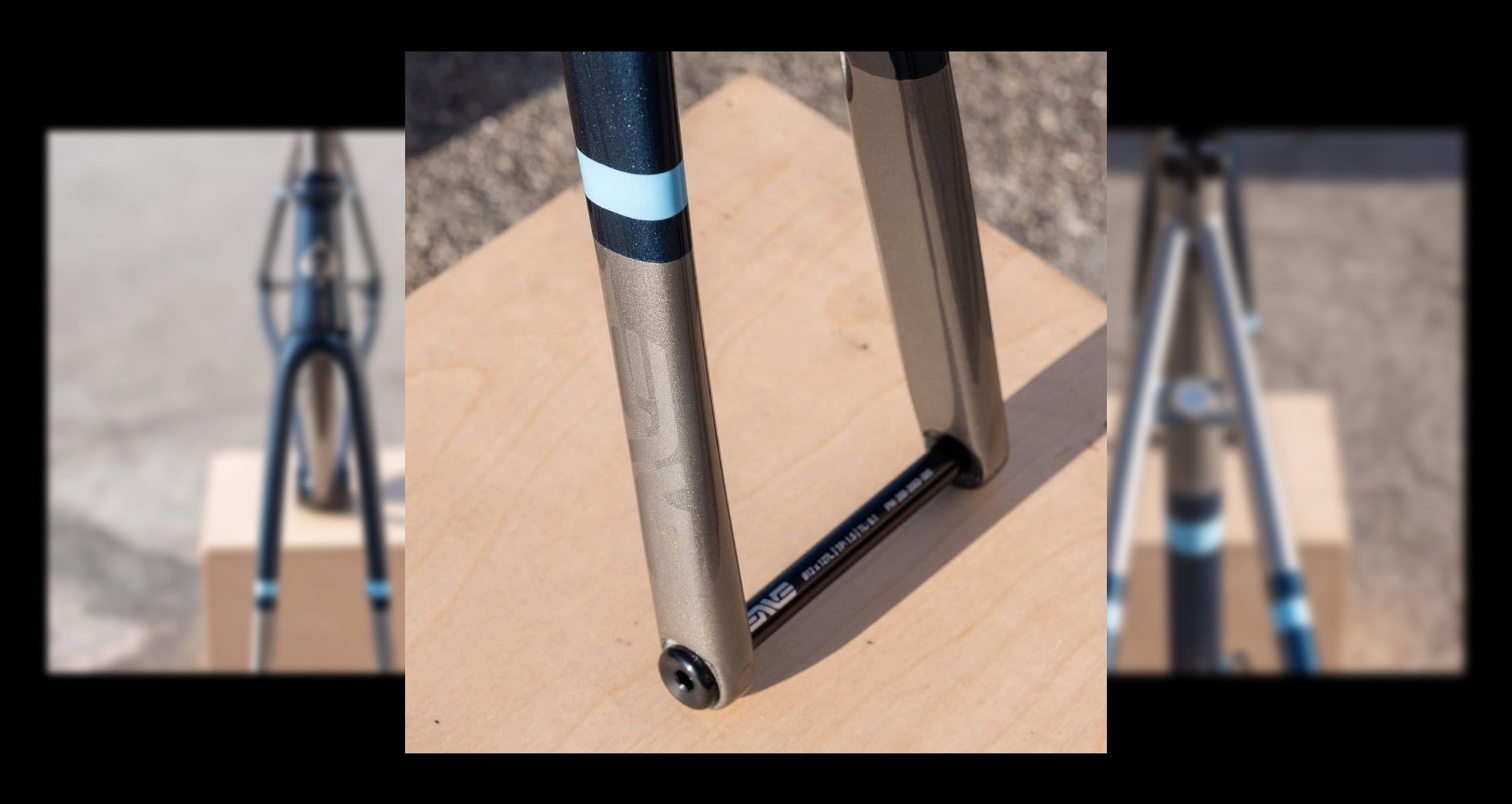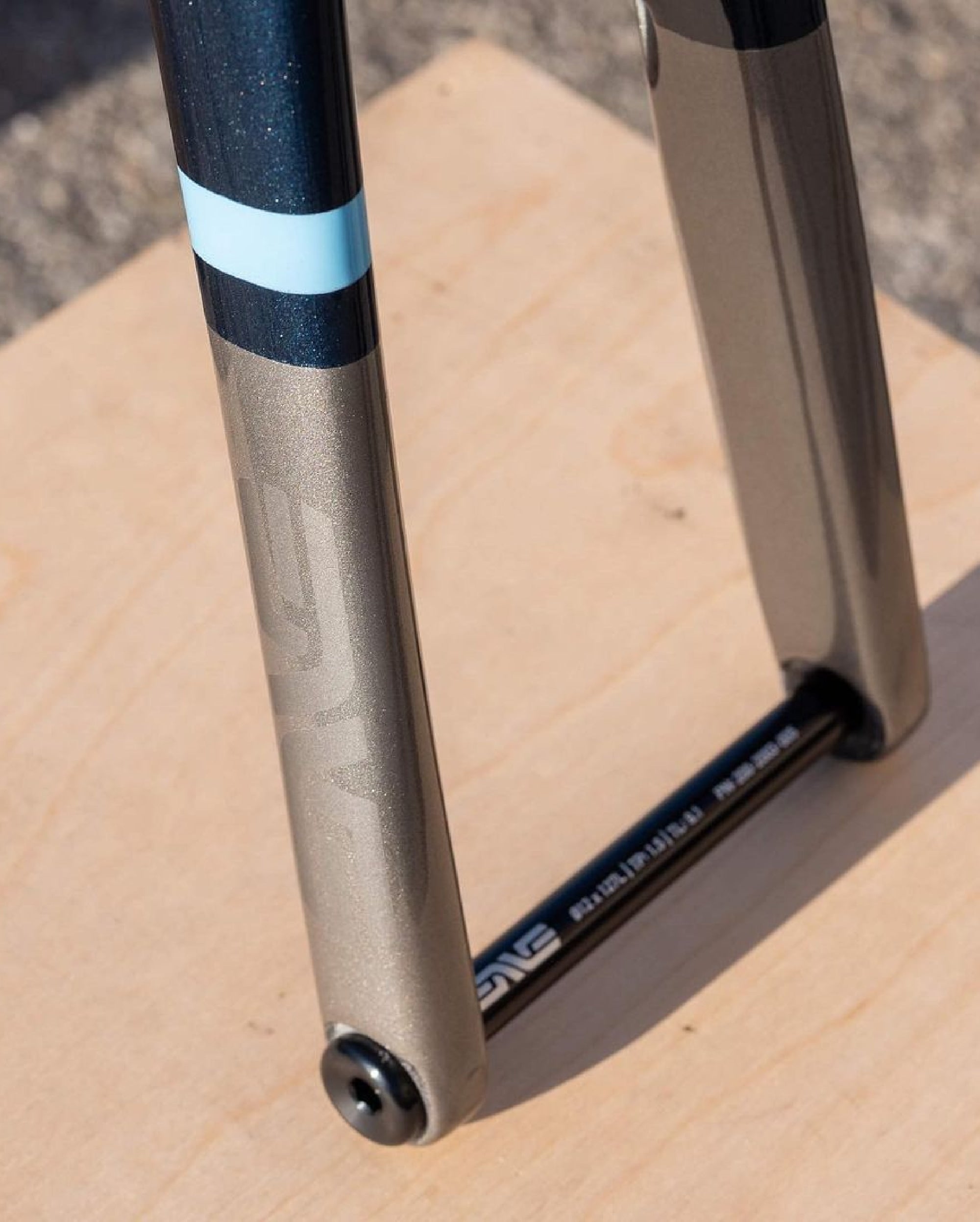 NOTHING BUT THE BEST
Paint matched Enve forks. Size-specific fork rakes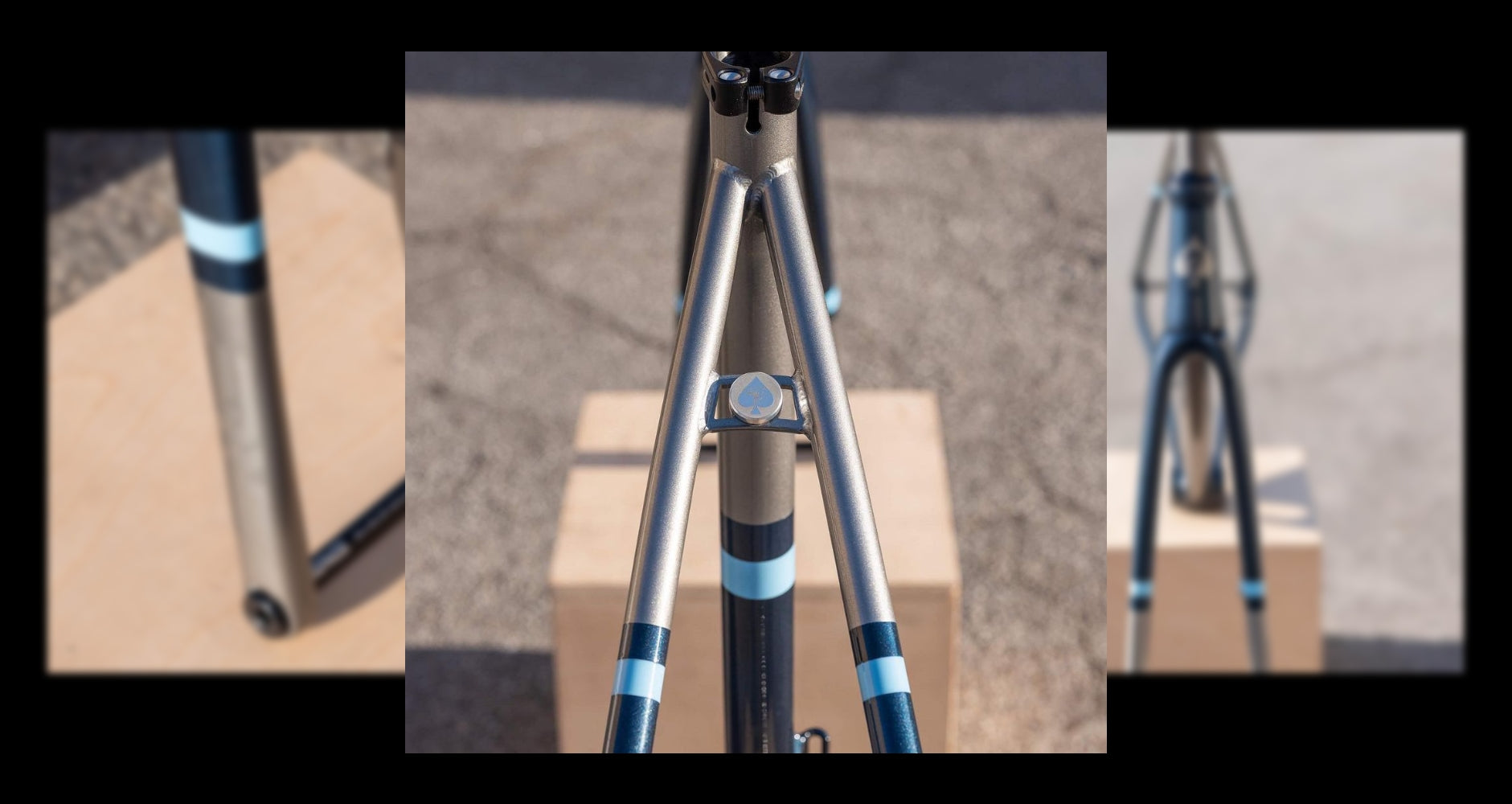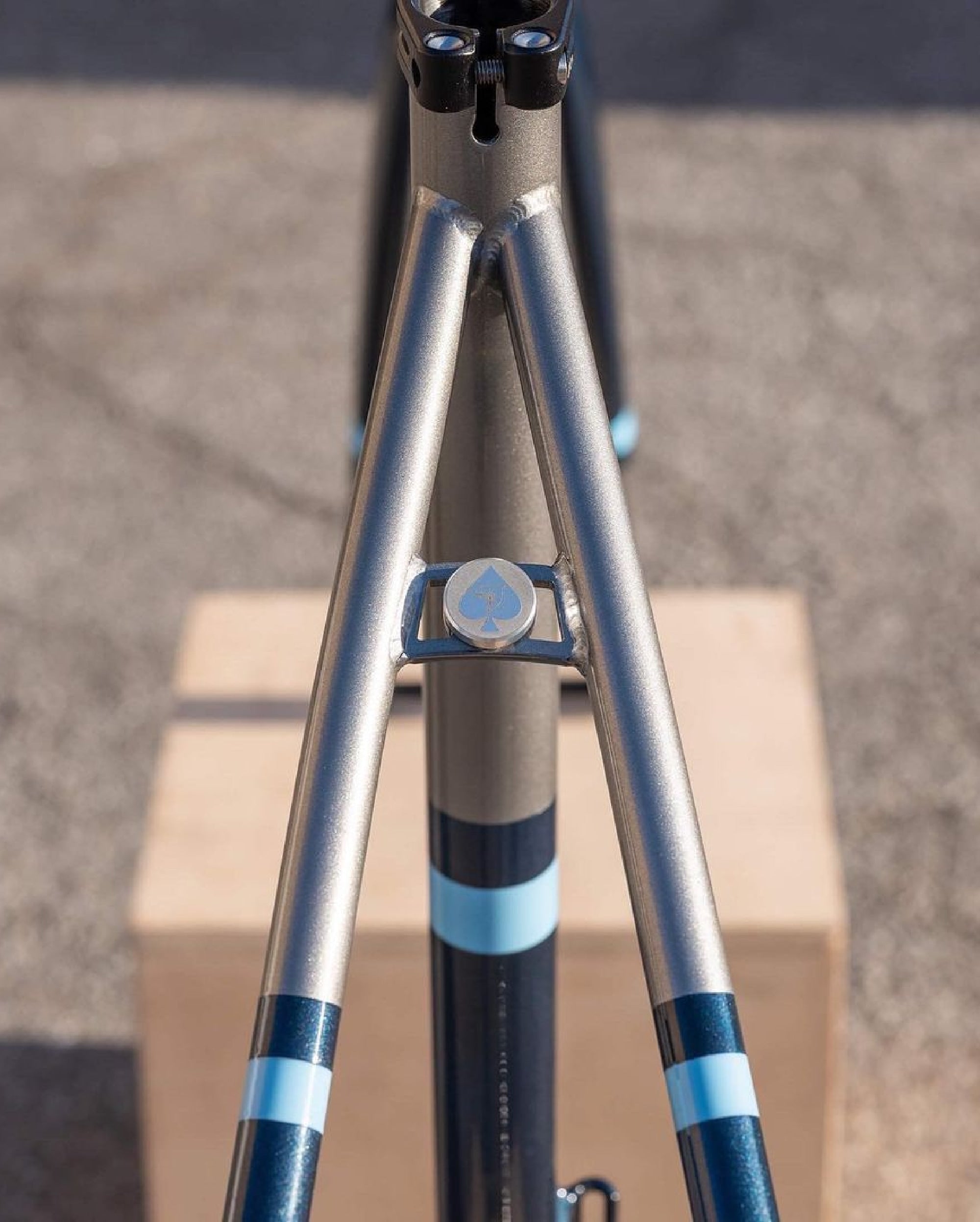 THOUGHTFUL DETAILS
Fender mounts concealed with laser-etched bling. Full internal cable routing. Machined head tube for sculpted shaping
A MODERN CLASSIC
Aggressive, tenacious, potent – these adjectives are not commonly used to describe steel framed bikes. The Ritte Phantom is all of this combined with the usual silkiness, smoothness and elegance to create a unique riding experience only possible with carefully crafted steel framed bikes.
Race-oriented geometry and handling
All road potential
All day comfort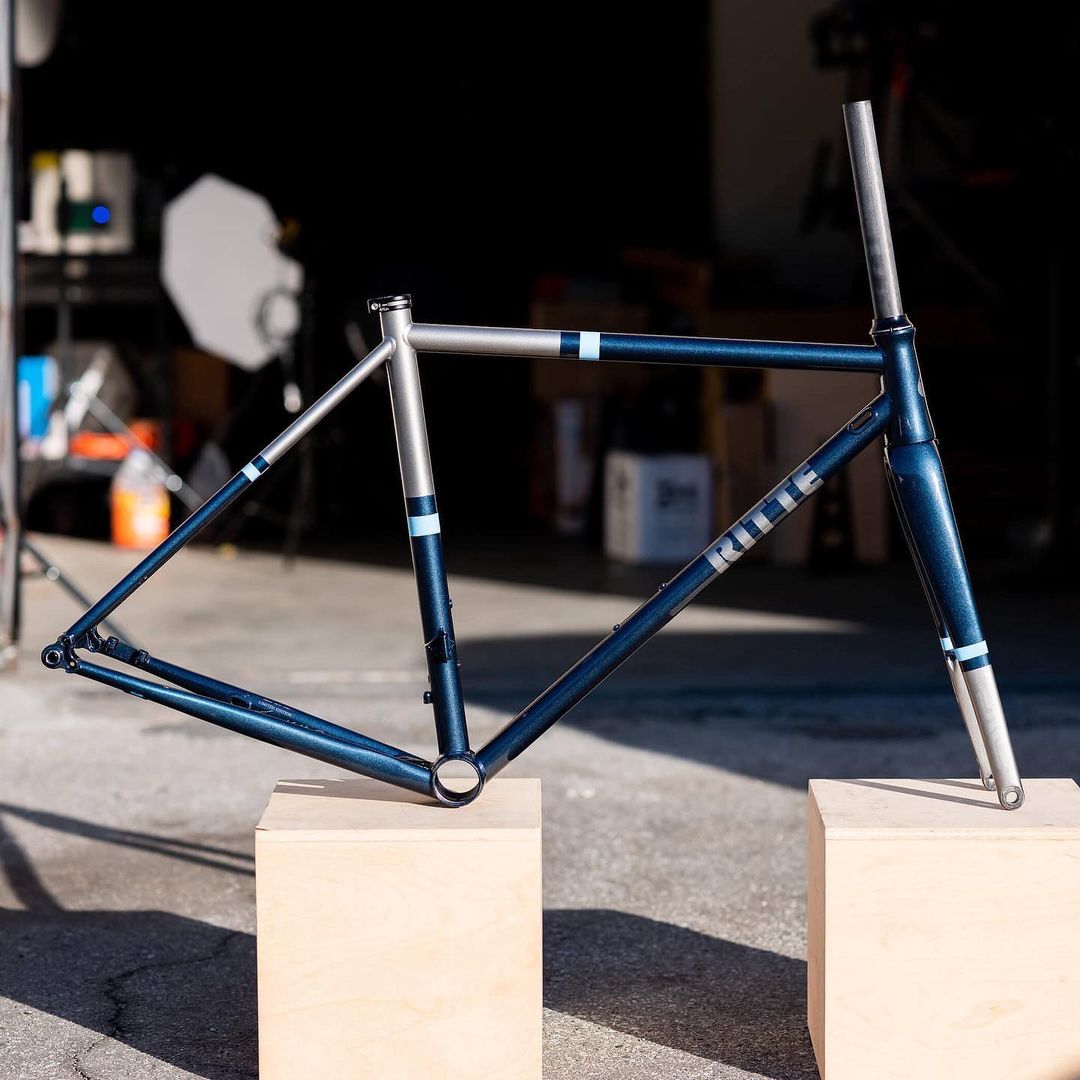 TASTEFULLY APPOINTED
This race pedigree package with frame geometry and custom-specified, size-specific tubing designed by UCI World Championship winning frame builder Tom Kellogg features internal cable routing, clearance for 32mm tires, and a threaded T47 bottom bracket.
Timeless classic style meets modern design features
Custom build options are available
Custom paint available
Also available in titanium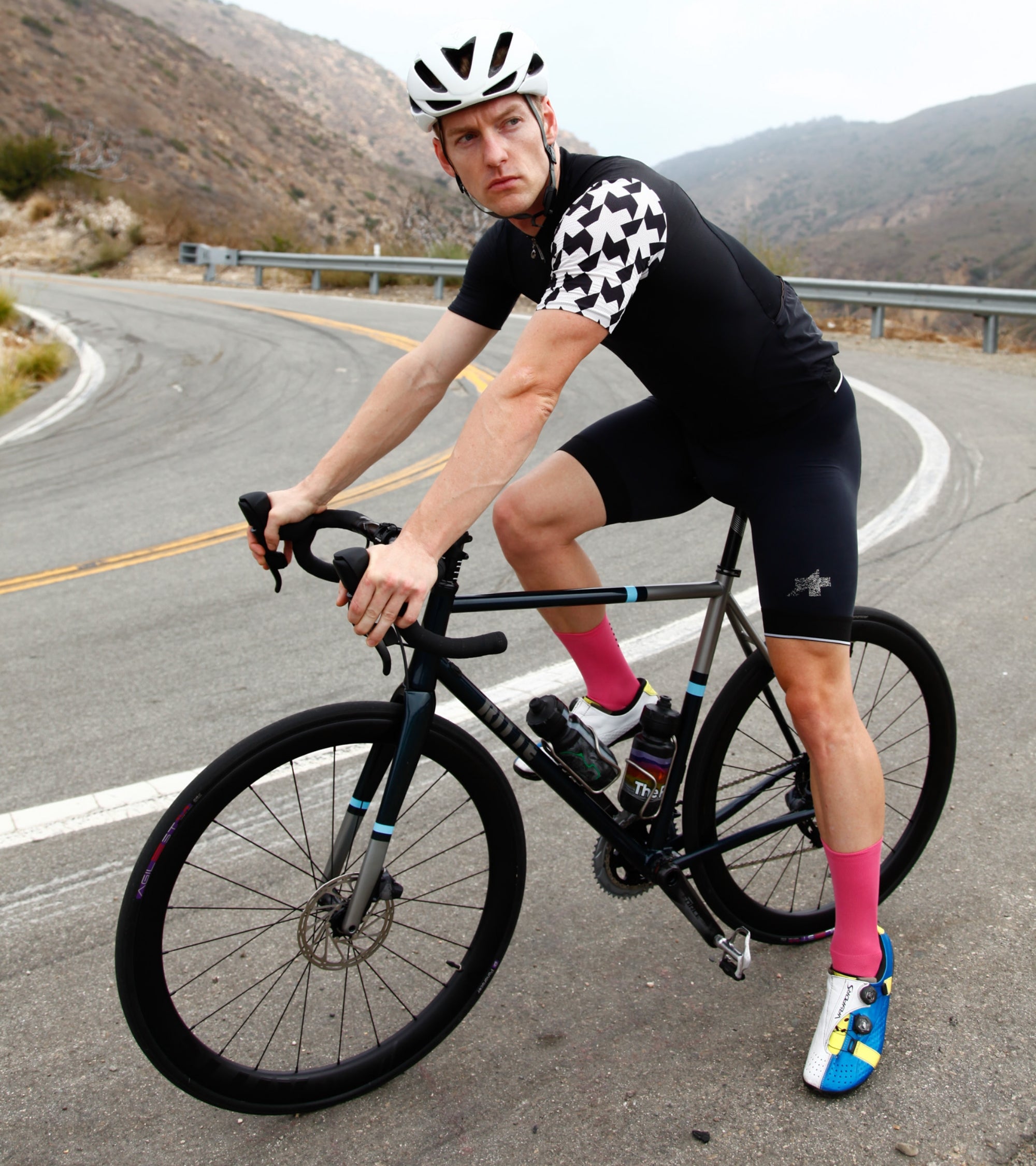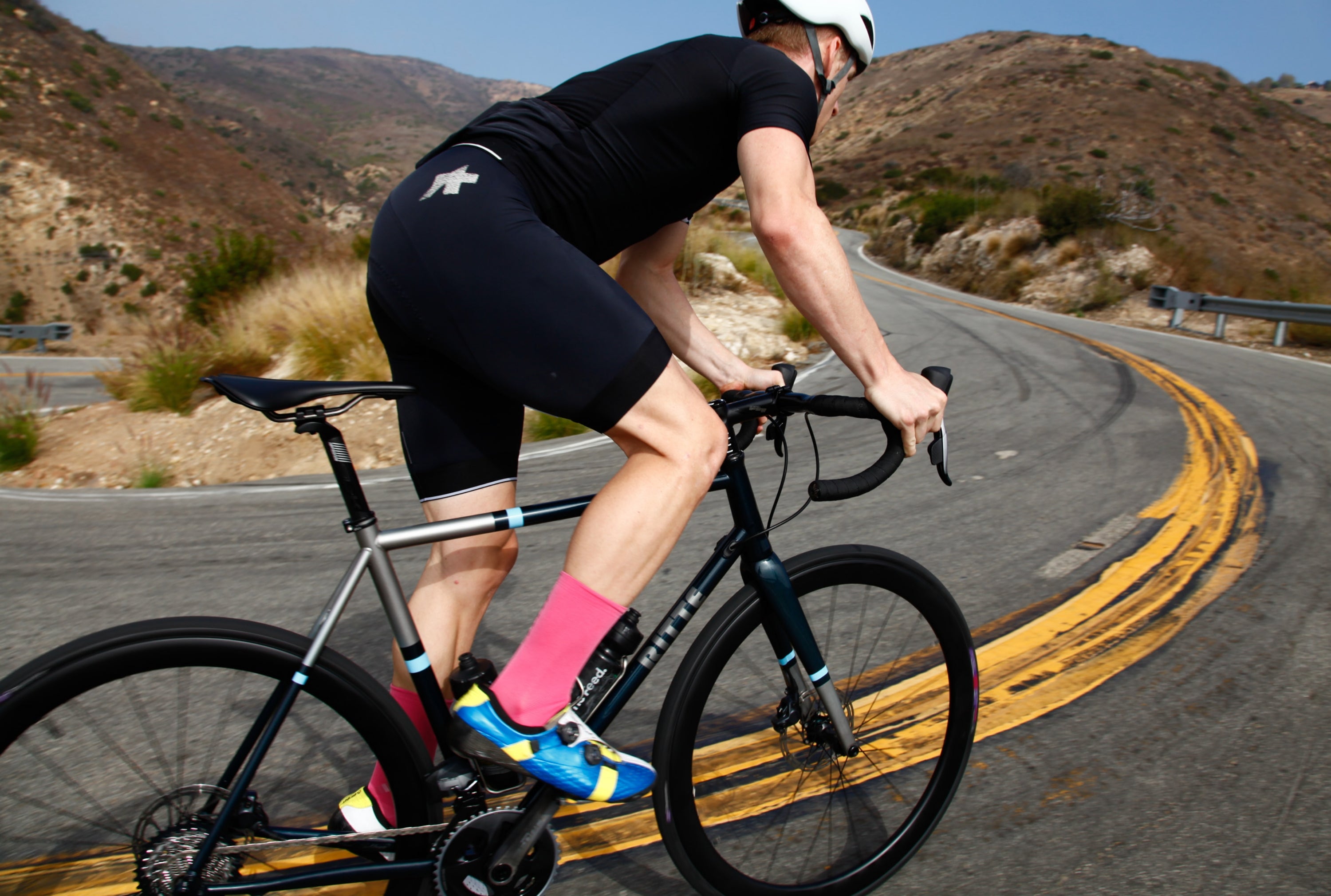 TASTEFULLY APPOINTED
This race pedigree package with frame geometry and custom-specified, size-specific tubing designed by UCI World Championship winning frame builder Tom Kellogg features internal cable routing, clearance for 32mm tires, and a threaded T47 bottom bracket.
• Timeless classic style meets modern design features
• Custom build options are available
• Custom paint available
• Also available in titanium
This product is rated 5.0 of 5.0 stars.
It has received 15 reviews.
Real Steel
The finish and ride quality of the Phantom is awesome.
Purchased as a complete bike, with Campagnolo Ekar which is not a standard build for this bike. Elijah was very helpful and was great to work with.
Fantastic
This bike was a surprise for sure. I've been in the industry a majority of my past and been fortunate to ride a lot of nice product but always had an eye for a Ritte. Made contact with Ritte not long ago looking for an Ace and got the phantom instead and haven't looked back. The bike is so smooth on the road, accelerates well and has great handling. Fit, feel and finish are fantastic. Complete is a little heavier than I'd like, but that goes away as soon as you start to ride as it just cruises. Welds are phenomenal, geometry on point. I am very pleased with this and consider it one of my favorites. I also got the ready to paint version as I wanted to do a custom paint myself, I was expecting raw steel but the frame actually came primed matte black which is awesome as it helps in the paint process or even not painting the bike and putting some decals on it for someone who doesn't want a colorful bike would be a god option. Would recommend.
Very smooth ride
One ride in atm and first thoughts on the ride were how smooth it was.
The Ritte Phantom!...
I own, or have owned, many road bikes through the years, bikes such as the Alchemy Eros Titanium, Look 765 Optimum+, BIXXIS Prima, Ritchey Road Logic, Officina Battaglin Power+, Fairlight Strael, Sklar, Breadwinner, and Litespeed (yes, I know I have a problem). I say this only to add context to this review, that is, I have quality bikes to compare to the Ritte Phantom. I recently surpassed the 5000-mile mark on the Phantom and am now confident saying it ties for the #1 spot in my stable (w/BIXXIS Prima), and is most definitely one of the three bikes I would never let go. The welding, alignment, and general fit and finish is better than most of my custom-made bikes, and the handling is quick but controllable. Also, I love that the frame has some stiffness to it, letting me get it up to speed quickly when desired. Everything is right with this bike, and the cost is worth it IMO. Ritte won't disappoint.
As a bonus, Ritte has the single best customer service and communication I've ever experienced from ANY bike company, to include custom makers I've dealt with. P.s. If you're looking for a gravel bike, Ritte Satyr v2 is another winner! Shout out to Elijah!
One bike to rule them all
I would like to start this off saying that this isn't a "professional review" as I don't consider myself qualified to do that. These are my thoughts on the Ritte Phantom based on the 1200 miles I've put on it coming from a bike enthusiast.
Building a steel bike has always been on my list of bikes to ride. Having very little experience with steel bikes, Elijah and the crew at Ritte helped me in every aspect of the way when it comes to building this bike. Their goal is to get you on a bike that you're going to love and enjoy! I feel like you can go on any website now-a-days and just purchase a bike with a click of a button and then it shows up on your doorstep. I've done that in the past and although there is nothing wrong with taking that route, I did not feel any connection to the bike purchased.
During the process of building my bike with Elijah, I've learned a lot more about my bike, the brand, who designed the frame and why it was done in such a way. I've developed a connection with my bike before it was even ready!
The steel Phantom was supposed to join the family but not replace my carbon road bike. I thought I'd still rotate my bikes but in the last 3 months I've been riding my Phantom 100% of the time. The bike feels effortless to ride and each time I go out I end up clocking in more miles than planned. It's very comfortable on long rides and I am able to really enjoy myself and the time spent on my bike. I find myself getting out more than I ever did in the past on any other bikes. The ride is very smooth and this bike handles descents and corners with tons of confidence. When the ride quality, bike quality and build quality all is at 100%, all you have left is just have fun and enjoy the ride. This is my second Ritte and definitely not the last one!